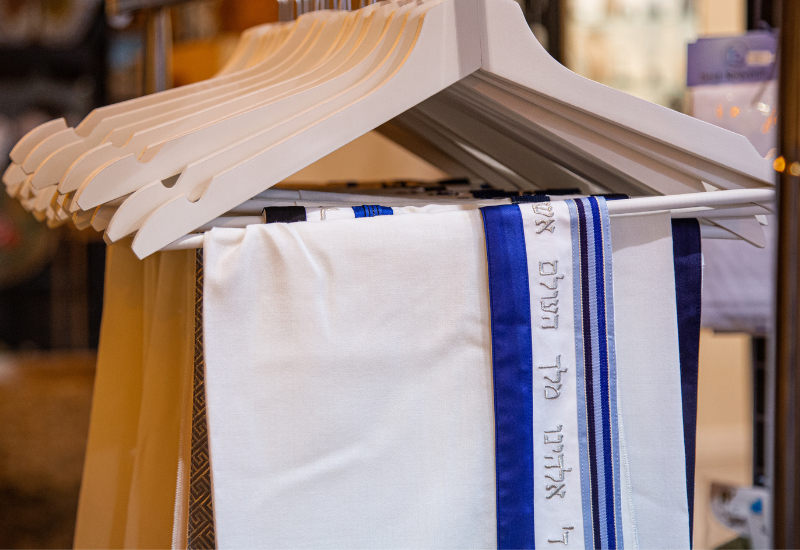 'Eretz' was created in 1992 by Efrat Schwartz, a graduate of the Shenkar School of Fashion and Design and a fashion designer and textile artist a family business that was Seeking a new and different approach to traditional Judaica that will be suitable for ritual use but which is also both chic and elegant.
 Recently, Efrat retired and the company was taken over by two young Israelis, brothers-in-law Orian Gazit and Oren Shalev. With Orian and Oren at the helm, Eretz Judaica remains a family. Every tallit is designed and sewn with unique quality and passion.
 Orian and Oren have brought a progressive and fresh approach to the Eretz line. But the Eretz goal remains steadfast: to assist in the search for a prayer shawl that expresses the wearer's spirituality and Jewish identity and that can be worn with pride and dignity.
For more details and info